To commission a painting is easy and fun - resulting in the most individual, unique work of art that will last for ever and be passed down the generations.
Every commission is different but here is a suggested series of events..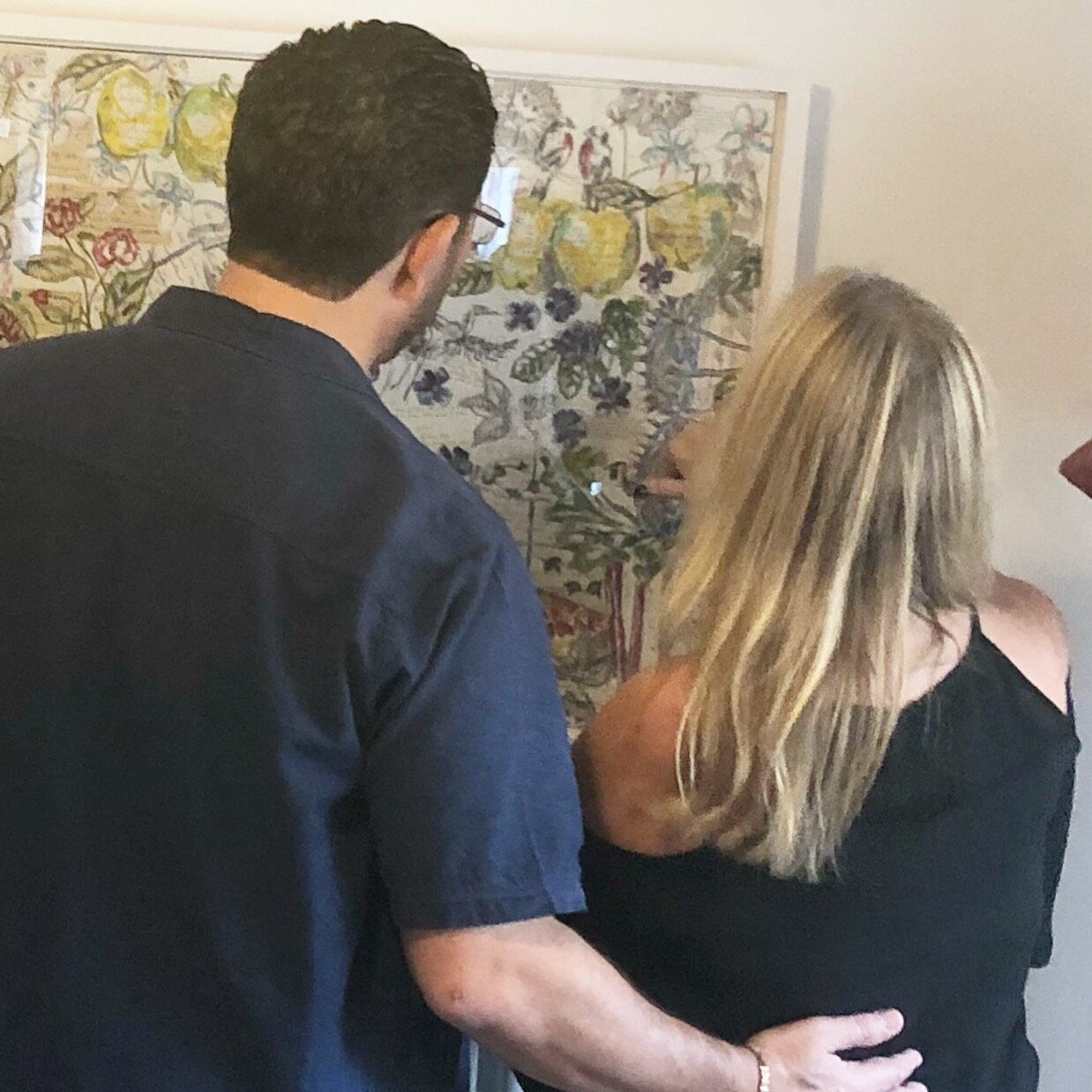 Take a look at my work and choose 2 or 3 pieces you like for one reason or another ( your piece may include elements of these)
Identify colours you like and even collect photographs and relevant 'stuff' that you may want to reference

We have a phone call to say hello and discuss initial ideas

I will start sketching ideas for your piece

We meet up at my studio, look at my sketches and other commissioned pieces and talk your piece through over coffee or a glass of champagne

the idea is approved and price agreed, 50% payment is made

Developed sketches and small paintings are created, Instagram and text updates tell the story of the piece

The piece is created.. over anything between 4 weeks to a year

Come over to see your piece

Final changes and additions, delivery and maybe a launch event!
It is a wonderful challenge and a privilege to create a piece of Art that is just right for a person and a place. Feel free to call even if you have no idea what you would like.. The ideas will come from me!
Each piece is bespoke, and the idea and content ultimately defines the price of a commission. The best place to start is to pick a size that you would like and if you have a budget or a number in your head.. get in touch and we can start from there!

Don't forget you are not just commissioning an object which will wear out and be replaced - Artworks live on in your firm or family forever. Their value will increase and you will take pleasure in taking part in the creative process, working along side an artist to produce work of lasting value and beauty.

I look forward to hearing from you!
Every shoe piece has a story. Remember that day.. evening, or moment in time. A collaged piece inspired by 'those' shoes!
Why not commission a piece inspired by your own shoes?.. wedding, party, holiday or just your very favourites.. Prices start from £450. Drop me a line via the contact form and we can have a chat.

Seascape commissions
A favourite place.. view over water, captured in a bold modern style with a few hidden secrets and stories perhaps..